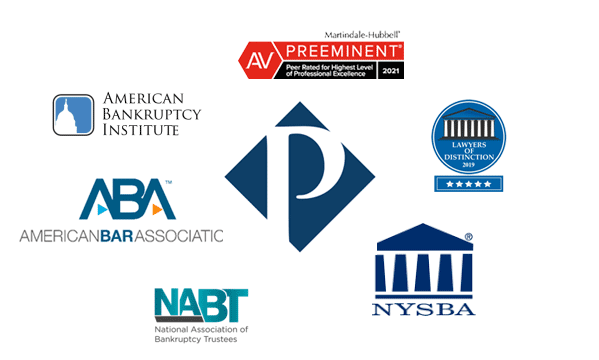 Cash is King is still a valid mantra for most businesses. Many companies overlook a source of significant cash: unclaimed and abandoned assets. The amount of cash many businesses unknowingly leave behind is often substantial. Our law office represents many U.S. and international companies in recovering abandoned and unclaimed assets. We're not talking thousands of dollars here. We are talking millions of dollars that we have recovered for our corporate clients. Poulson Law recently recovered a single unclaimed asset worth $1,469,000 for a corporate client! That's right, $1.4 million!
We have collected millions of dollars in unclaimed and abandoned property for our business clients from state and federal unclaimed property agencies and courts. It is the rare business that has no unclaimed property owed to it. The question is: How much is your business owed in ready cash? Let us find out for you. You have nothing to lose and much to gain. We perform these legal services on a contingency fee basis and advance all the costs of recovery. If we collect nothing for your company, you owe us nothing.
For many years, our office has represented the parent company of a major international conglomerate. I was retained by the senior vice president for legal affairs to do asset recovery work for the company. Initially, I did judgment enforcement and collection work. Then, I was asked to initiate a program to recover unclaimed property owed to the parent and several of its subsidiaries. We were so successful in that effort that the senior vice president said to me, "You've made my legal department a profit center." Perhaps a bit of an exaggeration, but nice to hear.
The senior VP then referred me to the CFO of one of the company's production units who had been trying to recover unclaimed property in-house without much success. In the year after the CFO retained us, we recovered over $175,000 on behalf of the unit. Since then, we have recovered more than $1 million for them and continue to recover six-figure amounts every year.
Where does this money come from? Most often from checks payable to the owner which never get cashed and are eventually deemed abandoned by the holder and then escheated to a government agency. Corporate restructuring, address changes, employee turnover, customer bankruptcies, office closures and bad addresses are typical causes of money going astray that is ultimately transferred to a state unclaimed property agency or the U.S. Treasury. It is from these agencies that we make our recoveries. Since the agencies holding the unclaimed assets can use the money interest-free until the owner shows up, there is little motivation to search out those entitled to the funds and the level of resistance to paying it out to the rightful owners varies from agency to agency. But I think it is fair to say that all the government agencies holding unclaimed assets become somewhat proprietary regarding those assets. For them, it is a free revenue source.
Let us make your accounting department a "profit center." Most big companies, especially those that are growing rapidly, have unclaimed and abandoned assets owed to them. It may not be millions of dollars, but, then again, it may. Our recent $1.5 million recovery was owed to a company that was merged into another corporation, which was later dissolved. Since the acquired company disappeared, checks payable to it and its predecessors went uncollected and were eventually deemed abandoned. This item had been unclaimed for almost 30 years and now the parent of the dissolved company was the owner of the asset. The owner retained our law firm to recover the money and we did.
I am confident we can successfully achieve significant asset recovery for your company. I cannot tell you how much because the value of most of these unclaimed assets is not public. But you really have nothing to lose since we do this work on a contingency fee basis.
Please feel free to contact me to discuss our services or if you believe your company may have missing assets from a previous business transaction.
Robert J. Poulson
Partner
Poulson Law Offices